NAVFAC Walter Reed National Military Medical Center Building 62 Tranquil Hall Living Suites
The project was for interior construction, interior finishes, plumbing and selective building demolition. The project was to provide replacement ABA/ADA plumbing fixtures in Building 62 Tranquil Hall Movie Room and Gathering Place Austin's Playroom Lobby & Warrior Café and living suites, bathrooms and at Walter Reed National Military Medical Center in Bethesda, Maryland. The work was performed on the 3rd floor basement, 2nd floor basement, 1st floor basement, and 1st floor levels.
The project required that a barrier-free design be installed in accordance with the requirements of the Federal Accessibility Standards (UFAS) as required by 42 U.S.C. 4151-4157, Architectural Barriers Act (ABA) of 1968, and consistent with 29 U.S.C. 794, Rehabilitation Act of 1973, but also had to meet the requirements of the Americans with Disabilities Act Accessibility Guidelines (ADAAG).
The fixture replacements included:
Removal and replacement of 35 shower/tub units

Removal and replacement of 153 kitchen sink faucets

Removal and replacement of 306 handheld shower heads (including stainless steel hoses)

Furnish and install 153 bidet toilet seats and associated plumbing and electrical GFI outlets to existing spare breakers (this will be installed by surface mounting plumbing and electrical inside laundry room)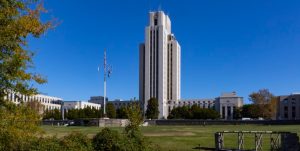 Short description: NAVFAC Walter Reed National Military Medical Center Building 62 Tranquil Hall Living Suites The project was for interior construction, interior finishes, plumbing and selective building demolition. The project was to provide replacement ABA/ADA plumbing fixtures in Building 62 Tranquil Hall Movie Room and Gathering Place Austin's Playroom Lobby & Warrior Café and living suites, bathrooms […]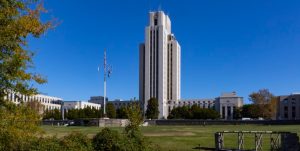 Short description: NAVFAC Replace Steam & Condensate Piping at Walter Reed National Military Medical Center in Bethesda, Maryland General Synopsis Meltech completed this project for the Naval Facilities Engineering Command Washington at the Walter Reed National Military Medical Center in Bethesda, Maryland. This project was for the replacement of the steam and condensate piping to Buildings 11, […]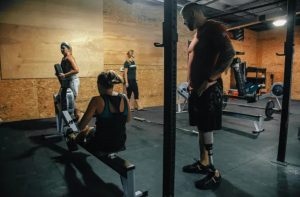 Short description: NAVFAC Walter Reed National Military Medical Center Convert Part of Warehouse Building 226 to Auxillary Gym in Bethesda, Maryland Meltech completed this important project for the Naval Facilities Engineering Command Washington for the conversion of part of Building 226 warehouse to an auxillary gym. This work was completed at the Walter Reed National Military Medical […]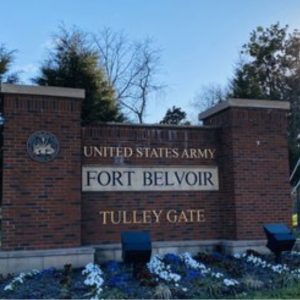 Short description: US Army Corps Alterations and Repairs to Building 1495 HAZMAT Facility in Fort Belvoir, Virginia This project was for the design and build-out of historical Building 1495 HAZMAT Facility in Fort Belvoir, Virginia. The work included the removal and replacement of the existing metal sheathing, metal wall panels, the replacement of existing windows and the […]