NAVFAC Quantico Marine Corp Base Officer's Candidate School (OCS) Parade Deck in Quantico, Virginia
General Synopsis
Meltech completed this important project for the Naval Facilities Engineering Command (NAVFAC) Washington at the Quantico Marine Corp Base in Quantico, Virginia for the renovations and repairs to the reviewing stand at the Officer's Candidate School (OCS) Parade Deck.
The Officer's Candidate School (OCS) reviewing stand is the centerpiece for all training company graduations, drill competitions, retirements, VIP visits and numerous other special engagements that occur often aboard Brown Field. Senators, congressmen, cabinet level  officials, interagency officials, foreign dignitaries, various VIPs, and family members from all over the United States, either experience the reviewing stand during graduation ceremonies or at least see it during official visits.
The current OCS parade deck reviewing stand consisted of a carpet covered concrete pad with a leaking roof, basically a carport, which was neither elegant nor accommodating and does not represent OCS, nor the Marine Corps, in a professional light. The renovations completed were to better accommodate OCS guests with increased overhead coverage, flowing aisle ways and reception areas; facilitate ceremonies with greater functionality and appearance; and reduce manpower requirements with its permanence.
Meltech completed selective demolition, architectural, civil, structural and electrical work to complete this important project.
Further Details
The project consisted of the following:
Selective Demolition: to include the removal and disposal of the existing indoor/outdoor carpet from the concrete reviewing stand; removal and disposal of the existing metal roofing, taking care not to damage the frame work for future use; removal and disposal of the existing flag poles and bases from front of the reviewing stand and the removal of the existing speakers and wire from the structure for reuse.
Architectural: provided and installed new ribbed steel roo; prepared existing concrete curface to accept concrete slab poured over existing; form and pouring in place concrete to create a stepped seating – – existing seating consists of four rows at two levels – – new slap created a 6" rise for the second row, a 6" rise for the third and fourth rows; provided a smooth finish for the concrete; provided and installed 110 vinyl/metal folding stadium style seats attached in four rows on the slab; paint frame of structure with exterior weather/rust resistant paint.
Civil: provided a concrete slab 12' x 20' adjacent to the existing concrete pad at the rear of the reviewing stand; provided a concrete handicap ramp and railing in the back of the reviewing stand that meets ADA requirements; provided a set of concrete stairs to back of reviewing stand from grade.
Structural: provided steel framing to extend roof three (3) beyond the existing edge of the current roof line at the front of the reviewing stand.
Electrical: reinstallation of speakers and speaker wire; attaching speakers at or near roof structure.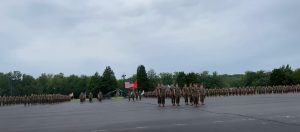 Short description: NAVFAC Quantico Marine Corp Base Officer's Candidate School (OCS) Parade Deck in Quantico, Virginia General Synopsis Meltech completed this important project for the Naval Facilities Engineering Command (NAVFAC) Washington at the Quantico Marine Corp Base in Quantico, Virginia for the renovations and repairs to the reviewing stand at the Officer's Candidate School (OCS) Parade Deck. […]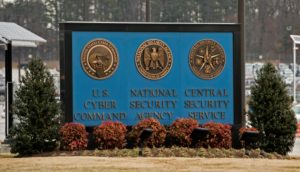 Short description: National Security Administration (NSA) Renovate Serverland Room 2 at Fort George G. Meade Meltech completed this important project for the National Security Administration for the renovation of the Serverland Room 2 at Fort George G. Meade in Fort Meade, Maryland. This project was for the National Security Administration Upgrade Infrastructure in Serverland Room 2. The […]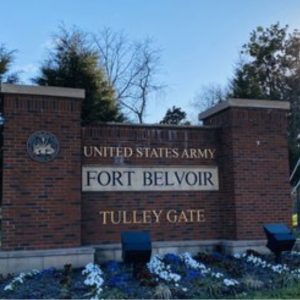 Short description: US Army Corps Alterations and Repairs to Building 1495 HAZMAT Facility in Fort Belvoir, Virginia This project was for the design and build-out of historical Building 1495 HAZMAT Facility in Fort Belvoir, Virginia. The work included the removal and replacement of the existing metal sheathing, metal wall panels, the replacement of existing windows and the […]