Smithsonian Institution Hirshhorn Museum and Sculpture Garden (HMSG) Supersensorial Exhibit
Meltech was awarded this Task Order through our Indefinite Delivery Indefinite Quantity Term Contract for Construction Services required by the Smithsonian Institution Museums and facilities located in the Washington DC Metro Area Mary and Virginia, plus the Smithsonian Museum facilities located in New York, NY Metropolitan area. 
This was a multi-phased project with multiple subcontractors in an occupied historical facility. Work on the project required the installation of critical elements of work which included: exhibit partitions, cutting, patching and matching of existing work, light fixtures and fire alarms. The premises were occupied during the performance of the work.  Meltech scheduled work activities to minimize interruption of occupants and occupied spaces.  
The work in the base contract included:
Demolition of 1275 square feet of gwb partitions

Construction of approximately 480 square meters (5200 square feet) of new gwb partitions

New construction of approximately 600 square feet of suspended gwb ceiling

Electrical work to provide power to artworks as shown in drawings

Drywall construction and finishing; wall restoration.

Suspended gwb ceiling construction

Electrical work to provide power to artworks as shown in drawings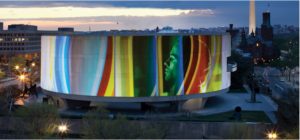 Short description: Smithsonian Institution Hirshhorn Museum and Sculpture Garden (HMSG) Supersensorial Exhibit Meltech was awarded this Task Order through our Indefinite Delivery Indefinite Quantity Term Contract for Construction Services required by the Smithsonian Institution Museums and facilities located in the Washington DC Metro Area Mary and Virginia, plus the Smithsonian Museum facilities located in New York, NY […]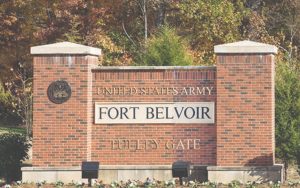 Short description: US Army Design Build Exterior Rehabilitation of Historic Buildings at Fort Belvoir in Fort Belvoir, Virginia General Synopsis This initial contract was for the design and historical rehabilitation of five (5) separate historic buildings located at Ft. Belvoir, VA. Buildings 212, 213, 219, 240 and 256 were rehabilitated in a manner consistent with the Secretary […]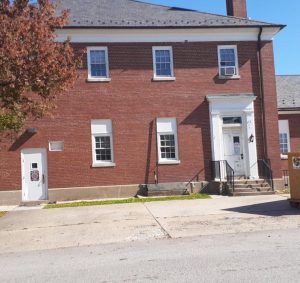 Short description: US Army Fort Belvoir Exterior Rehabilitation of Building 191 Historic South Post Fire Station  The project objective was to design and rehabilitate the exterior of the South Post Fire Station Building 191 located at Fort Belvoir, Virginia. Building 191 serves as an active Fire Station for Fort Belvoir. All repairs were conducted while ensuring that […]