US Army Corps of Engineers Installation of Electrical Distribution Feeder in Area B at Fort Detrick
Meltech completed this project for the US Army Corps of Engineers Installation of Electrical Distribution Feeder in Area B at Fort Detrick in Frederick, Maryland. This project was for the installation of a new 3 phase, 4-wire, electric utility distribution feeder (NDF) from Sub 6 (Area A) to Pole 1215 (Area B). 
Meltech was responsible for the engineering, furnishing, installation, and testing (EFI&T), and develop an operational scope of effort. The existing 4160v, 3 phase, 4 wire, distribution feeder (EDF) from Sub 6 to Area B was currently being operated slightly above its design limits. A project at Area B in the planning phase will require the back feeding 5 megawatts of power from Area B "back" to Area A (Sub 6). Since a new substation at Area B was not an option at this time, the NDF decided to initially operate at 4160v until a substation can be installed in the future. Knowing this, the NDF had to be designed for 34.5 kilovolt service under this effort. This will allow the Government to easily transition to the higher service voltage later. 
The project required the installation of a temporary access road through wetlands. Meltech provided a temporary wood panel road for access on and off the project site. Prior to the construction of the temporary access road, Meltech craft labor completed the transplanting of approximately 100 small trees to a temporary holding area for the course of the project for re-transplanting upon project completion. Approximately 1830 LF of 14' wide temporary mat access road was installed on 3 individual attached impacted plates. 
Meltech provided the auger trucks for the drilling of the pole bases, approximately 80 holes for pole installation. An auger truck was used to plant the poles in the pole bases. Class II 40'-50' treated poles were installed. After all the poles were set, we built and installed all grounds for each pole, per specification. Meltech provided a bucket truck to complete the installation of all hardware and wire. All of the poles were affixed with crossarms and insulators. Each pole differentiated with the fuse cutouts or lighting arrestors depending on requirements specified. Meltech completed the project pulling a total of (4) 3500kv new wire for each pole installation. The wires included 3 hot wires and 1 ground wire. After all wire pulling was completed and tested, Meltech performed the final termination of the wires.   
All work and materials was completed in accordance with (IAW) the latest National Electric Code (NEC), Original equipment Manufacturer (OEM) requirements, applicable Industry standards, and the SOR/SOW.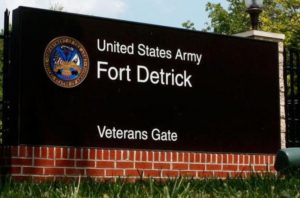 Short description: US Army Corps of Engineers Installation of Electrical Distribution Feeder in Area B at Fort Detrick Meltech completed this project for the US Army Corps of Engineers Installation of Electrical Distribution Feeder in Area B at Fort Detrick in Frederick, Maryland. This project was for the installation of a new 3 phase, 4-wire, electric utility […]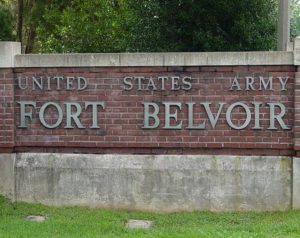 Short description: U.S. Army Mission and Installations Fort Belvoir Design Build Repair and Alterations to Building 1188 Military Clothing Store Meltech completed this important project for the US Army Mission and Installations for the design build repair and alterations to Building 1188 at Fort Belvoir, Virginia. The Building 1188 serves as Fort Belvoir's Military Clothing Sales store. […]