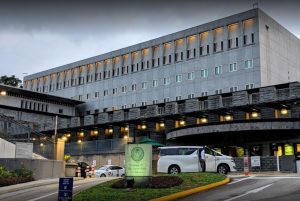 Description:
United States Department of State (DOS) Overseas Business Operations (OBO) Renovation of the United States Embassy Singapore
Meltech completed the important project for the U.S. Department of State Overseas Business Operations (OBO) for the United State Embassy in Singapore. The Embassy of the United States of America in Singapore is the diplomatic mission of the United States in Singapore. It is one of the largest American embassies in the Asia-Pacific region and the focal point for events relating to the United States held in Singapore. 
Meltech completed this important project under our DOS OBO IDIQ for the significant renovation and upgrade work to the United States Embassy in Singapore.