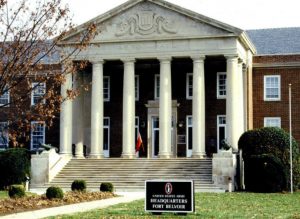 Description:
US Army Design Build Renovations at Fort Belvoir Community Care Unit Building 802 at Fort Belvoir, Virginia
Meltech was awarded this project to provide all materials, labor, equipment, transportation, and services to complete the design and build and renovation of Building 802. Building 802 is a one plus-story brick facility built in 1977 with approximately 3,000 gross square feet that serves as the Fort Belvoir Community Care Unit. The building is currently used as an administrative facility also. 
Existing ceiling tiles, walls, and carpet are all in poor condition due age and wear and tear. This project was to renovate the existing facility to improve the capabilities of the facility for a new mission that has been displaced from a demolished facility. 
The work included: Demolition; Mold Remediation; Rebuild of Interior Walls and Run New Water, Sewer, and Electric Lines; Installation of New Doors; Replacement of Carpet; and Replacement of HVAC System. 
Additional work included: 
Inspection of the existing water line connection and replacement the line as needed. Installation of blast windows. 

Replacement of existing windows with blast windows. 

Upgrade/Installation of Fire Alarm System.